I've added the connector at the bottom of the engine.
Precisely reworked all of the oil pan part.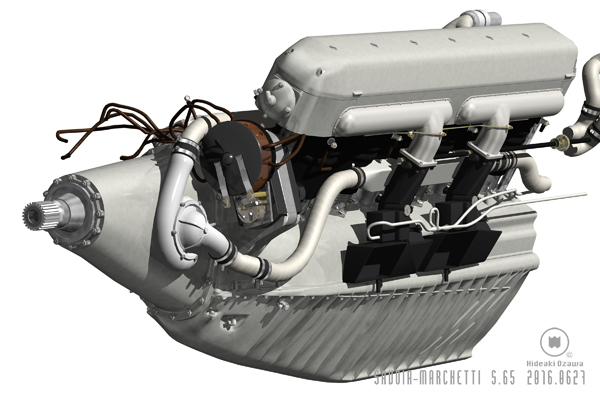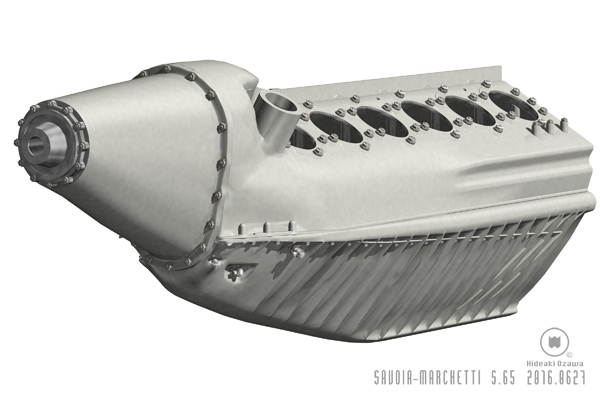 I worked on the revision of the engine
The big changes are as follows
1. I remade a head cover (the position change of the fixed bolt. the shape change of the lip. reduction of the overall height)
2. Change of the intake manifold. (I change an in take department shape of it and enlarge a pipe diameter)
3. Change of the connection of the fuel pipe (it is not the last adjustment and has both the characteristics of right and left temporarily now)
4. Shape change of the front part case (I thinned some leaders)
This engine resembles an engine of Piaggio P.C.7, but the case retainer is a totally different shape. The plumbing system is different with it, too.
エンジンの改訂作業をしました
大きな変更点は以下の通りです。
1.ヘッドカバーの形状変更(固定ボルトの位置変更。リップの形状変更。全高の削減)
2.インテークマニホールド変更(インテーク部形状変更。パイプ径を拡大)
3.燃料パイプの接続(最終調整ではない。現在は暫定的に左右の特徴を併せ持つ)
4.前部ケースの形状変更(先端部を若干細くした)
このエンジンはPiaggio P.C.7のエンジンと似ているが、ケース下部はまったく別の形状です。それに伴い配管系も異なります。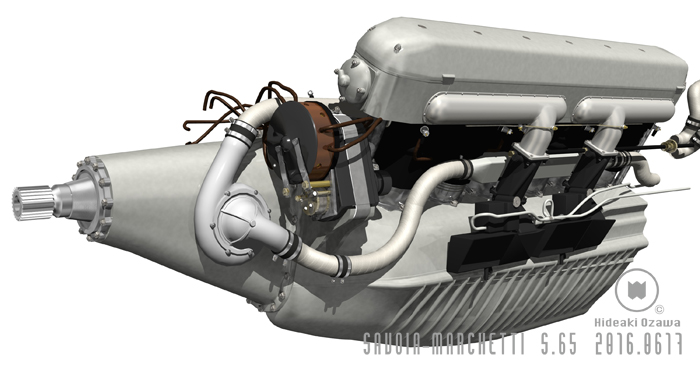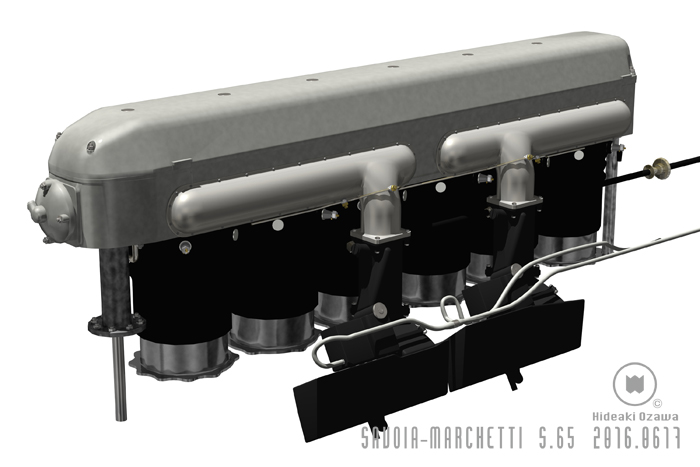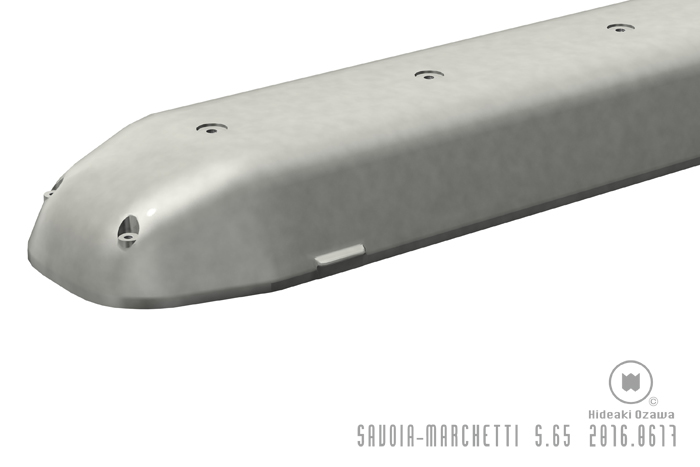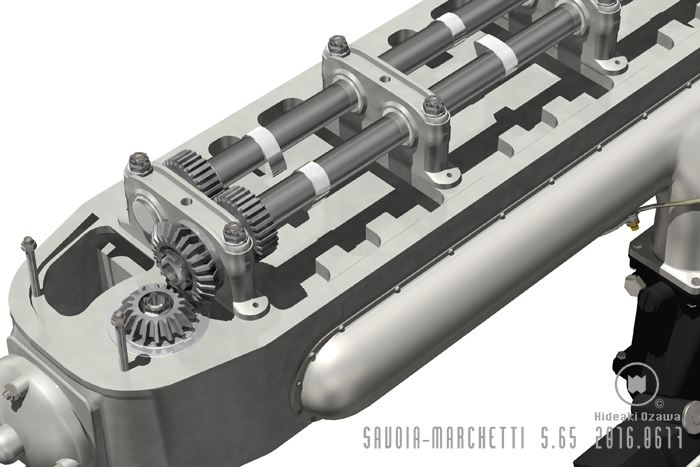 for Savoia S.65